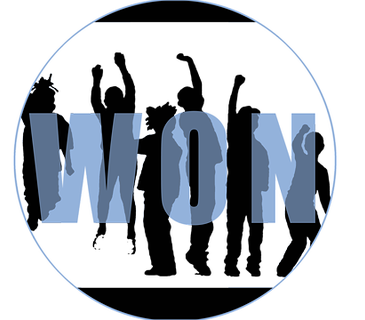 Winning over Obesity Now (WON)
OUR OBJECTIVES
Provide fitness and health programs for children, adults, and those with physical disabilities.
Educate the public on obesity issues and fitness tools.
Create community driven fitness activities.

OUR MISSION STATEMENT
The mission of Winning over Obesity Now (WON) is to provide community driven, fitness, and health programs and education to address critical needs for children and adults suffering from obesity and/or muscle imbalances hindering them from proper exercise. WON will alsoraise funds for research and program development for the visually impaired and seniors with degenerative syndromes.

DESCRIPTION
Winning over Obesity Now (WON) is working to fight childhood obesity, degenerative syndromes caused by muscle imbalances and postural distortions, and empower Washington metropolitan area communities to lead fitter, healthier lives. WON will provide better fitness for better futures, by targeting the cause and not just the symptoms. WON takes a holistic approach to fitness, creating research supported programs to extend beyond traditional physical education and personal training, combining cutting-edge fitness programming with a total wellness curriculum.
SUPPORT
Help us help the children and community of tomorrow. We need your financial support to bring WON to D.C. public school students and communities citywide. Donate for Better Fitness, Better Futures, now!
​
PROGRAMS (based on objectives)
— Fitness for All