Personal
Training
A personal training "session" or "consultation" begins with an interested person filling out our online Questionnaire, upon which we receive and review; and then call or email that person to schedule our initial consultation. The questionnaire provides us with one's medical and exercise history, along with some nutrition notes and lifestyle habits that we take into account to develop an individualized fitness program. We will further discuss fitness goals, and together design a weekly fitness program and schedule that fits your goals, personality, daily schedule, and present and desired fitness level.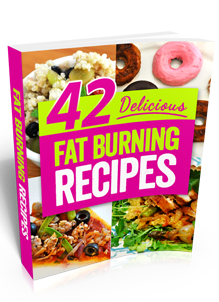 Sign Up To Receive
42 Delicious Fat Burning Recipes
Bootcamp
Training
You don't have to be an athlete to benefit from the NO LIMITS Sports and Fitness Boot Camp! This class is designed for adults and teens and it's a program where everyone will be trained and treated like an elite athlete.
Our goal is to offer training programs for anyone and everyone, regardless of age, gender, skill level, or athletic or fitness goals. This program will challenge you both physically and mentally and it's performance training dedicated to helping you improve your Speed, Power, Strength, Endurance, Flexibility and Agility!
Register Now For 1 Week of
Boot Camp Training for only $7