Welcome to No Limits Sports and Fitness Academy!
No Limits Sports and Fitness Academy is the only Full Service Sports Training facility located in SIGNAL HILL, CA. Our space is 15,700 sq. and we have a full weight room with free weights, 2000 sq. of running area, stack loaded machines, cardio equipment, kettlebells, ropes, medicine balls, bench presses, Olympic platforms and more.
Do you need help eating better, losing weight, performing better in sports or trying out for your first competition? No Limits Sports and Fitness Academy offers several services including Personal Training, Group Training, Crossfit, Spinning, Boot Camp, Bikini and Figure Competition Training, Running Programs, Chiropractic, Massage, Acupuncture, Physical Rehabilitation, Oriental Medicine, and an Orthopedic on Staff.
Our main goal is providing you the ultimate training, wellness programs and fitness education. We are dedicated to make No Limits Sports and Fitness Academy a special, unique, comfortable, and non-intimidating and a fun environment. Grab your gear, it's time you enjoy the best training in Signal Hill.
About the Owner Alisha Lopez
BA from the University of California Berkeley
Nationally Certified Personal Trainer and Group Exercise Instructor
Certified Life Coach
Competitive Athlete
Spinning and Kranking Certified
USA Cycling Coach
Alisha Lopez has been a competitive athlete in soccer, cross country, track and field, and cycling. She has helped both adults and kids in the health and sports industry for over 17 years. Alisha is a nationally certified Personal Trainer and has received additional training and certifications in Spinning,Yoga, Resist-a-Ball, Mat Pilates, Pilates, Bosu Training, Power Flex, Kettlebell Training and she's a USA Cycling Coach. She regularly attends continuing education workshops across the country.
"I currently stay in top shape by training for road cycling events, strength training, running, soccer, Crossfit and yoga workouts."~
Alisha
Personal
Training
A personal training "session" or "consultation" begins with an interested person filling out our online Questionnaire, upon which we receive and review; and then call or email that person to schedule our initial consultation. The questionnaire provides us with one's medical and exercise history, along with some nutrition notes and lifestyle habits that we take into account to develop an individualized fitness program. We will further discuss fitness goals, and together design a weekly fitness program and schedule that fits your goals, personality, daily schedule, and present and desired fitness level.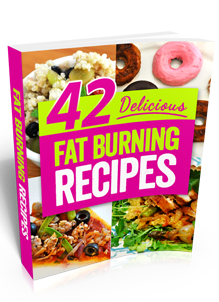 Sign Up To Receive
42 Delicious Fat Burning Recipes
Bootcamp
Training
You don't have to be an athlete to benefit from the NO LIMITS Sports and Fitness Boot Camp! This class is designed for adults and teens and it's a program where everyone will be trained and treated like an elite athlete.
Our goal is to offer training programs for anyone and everyone, regardless of age, gender, skill level, or athletic or fitness goals. This program will challenge you both physically and mentally and it's performance training dedicated to helping you improve your Speed, Power, Strength, Endurance, Flexibility and Agility!
Register Now For 1 Week of
Boot Camp Training for only $7