Antesque faucibus interdum mollis nunc non vehicula nunc nam elementum proin suscipit tempor.  Antesque faucibus interdum mollis nunc non vehicula nunc nam elementum proin suscipit tempor.  Faucibus interdum mollis nunc non vehicula nunc nam elementum proin suscipit tempor.  Antesque faucibus interdum mollis nunc non vehicula nunc nam elementum proin.

Jane Smith

Antesque faucibus interdum mollis nunc non vehicula nunc nam elementum proin suscipit tempor.  Antesque faucibus interdum mollis nunc non vehicula nunc nam elementum proin suscipit tempor.  Faucibus interdum mollis nunc non vehicula nunc nam elementum proin suscipit tempor.  Antesque faucibus interdum mollis nunc non vehicula nunc nam elementum proin.

John Doe
Personal
Training
A personal training "session" or "consultation" begins with an interested person filling out our online Questionnaire, upon which we receive and review; and then call or email that person to schedule our initial consultation. The questionnaire provides us with one's medical and exercise history, along with some nutrition notes and lifestyle habits that we take into account to develop an individualized fitness program. We will further discuss fitness goals, and together design a weekly fitness program and schedule that fits your goals, personality, daily schedule, and present and desired fitness level.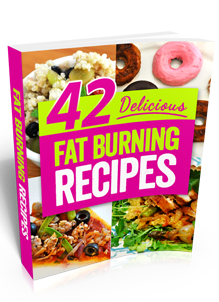 Sign Up To Receive
42 Delicious Fat Burning Recipes
Bootcamp
Training
You don't have to be an athlete to benefit from the NO LIMITS Sports and Fitness Boot Camp! This class is designed for adults and teens and it's a program where everyone will be trained and treated like an elite athlete.
Our goal is to offer training programs for anyone and everyone, regardless of age, gender, skill level, or athletic or fitness goals. This program will challenge you both physically and mentally and it's performance training dedicated to helping you improve your Speed, Power, Strength, Endurance, Flexibility and Agility!
Register Now For 1 Week of
Boot Camp Training for only $7
Champions Breed Champions
TRX is a new way to workout for all fitness levels that builds all body strength, flexibility and your core at the same time. Quick transitions keep your heart rate going to burn calories. The TRX harnesses your own bodyweight to create resistance as you train… you control the resistance by adjusting position and body angle. That's all you need- the TRX and your own body. It's fun!
More Than Results Money-back Guarantee!
"If you don't agree that your experience with us was the most professional and best you have ever had just let us know within your first days we'll give you a full refund - no questions asked.
We'll even go one step further... If for any reason and at anytime within your first 30 days you are not satisfied with your workouts and have been training with us at least twice a week, we will refund you entirely and pay for one full week in another program or with another trainer!" We sincerely look forward to helping you look and feel your best while you achieve the goals you have set for yourself!